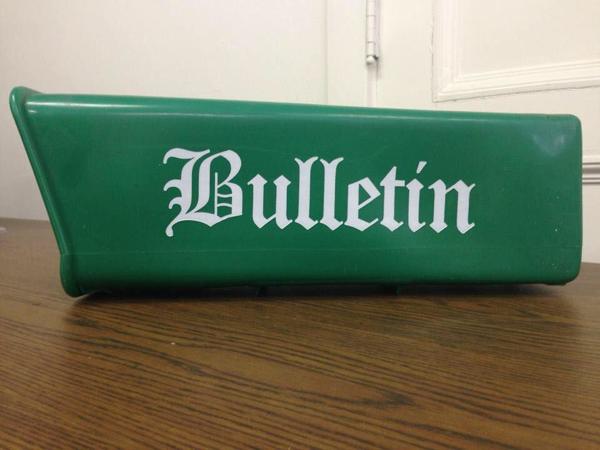 Athletes for Change asks for new or used sports equipment | Events of regional interest
Greater Latrobe Senior High School's Athletes for Change Club, formerly known as the Cat's Pride Initiative, along with student-athletes from the nearby Greensburg Salem School District, come together to collect new and used athletic equipment at distribute to children 12 or younger in Westmoreland County.
Athletes for Change, also known as The Cat's Pride Initiative, was born last year from an idea by Grand Latrobe student-athletes Bobby Fetter and Tyler Lynch, who wanted to make a difference in their community. After a successful donation and distribution campaign last spring, founder Bobby Fetter decided to expand the program to reach more children throughout Westmoreland County by partnering with other local school districts. "The bigger it gets, the more people we can help, and that's our number one goal," Fetter said.
Several student-athletes from the Greensburg Salem School District have joined us to help achieve this ambitious goal, including student-athlete Abby Mankins, who believes that "youth sports are a key principle in the development of competitive sports programs in school districts. Instilling the fundamentals of sports at an early age will only boost and build local sports programs. However, the sport can represent a financial difficulty for families. Providing this extra help and equipment for children to get a head start would be good for schools and much appreciated by families who need help. I believe that youth sports are a central part of sport and extremely beneficial for children! »
Greater Latrobe High School student-athletes are also committed to helping athletes for change, including student-athlete Vinny Amatucci, who understands the importance of the positive impact sports can have on children. "Playing sports is one of the best opportunities a child can have. Making lifelong friends and memories is an opportunity everyone should have if they want it.
According to Jessica Yetter, Communications Coordinator, Greater Latrobe School District, donations will be accepted until May 31. Upon collection, items will be inspected, cleaned and sanitized prior to distribution. Anyone interested in donating athletic equipment or apparel can drop it off at the Latrobe Municipal Building, 901 Jefferson St. in Latrobe, Monday through Friday, 8 a.m. to 4 p.m.
Monetary donations will be accepted to purchase equipment that is not received through physical donations; they can be made payable to GLSD and mailed to Cat's Pride-GLSHS, 131 High School Road, Latrobe, PA 15650. For more information, contact Athletes for Change / Cat's Pride at [email protected] .
The sports equipment distribution campaign will take place on Wednesday, June 8 from 3 p.m. to 9 p.m. at Pavilion #09 in Twin Lakes Park.
Material recovered:
• Baseball: gloves, bats, helmets, cleats, baseballs, batting gloves, caps
• Football: cleats, footballs
• Hockey: hockey pads, hockey sticks, pucks
• Lacrosse: lacrosse sticks, lacrosse balls
• Basketball: shoes, basketballs
• Bowling: bowling balls/bags, shoes
• Football: shin guards, footballs, cleats
• Softball: bats, gloves, cleats, helmets, softballs, caps
• Tennis: rackets, tennis balls, visors, skirts
• Field hockey: field hockey sticks, hockey ball, shin guards, cleats
• Golf: clubs (men's, women's, youth), golf balls, tees, golf bags, golf shoes
• Wrestling: shoes, headgear, jerseys.