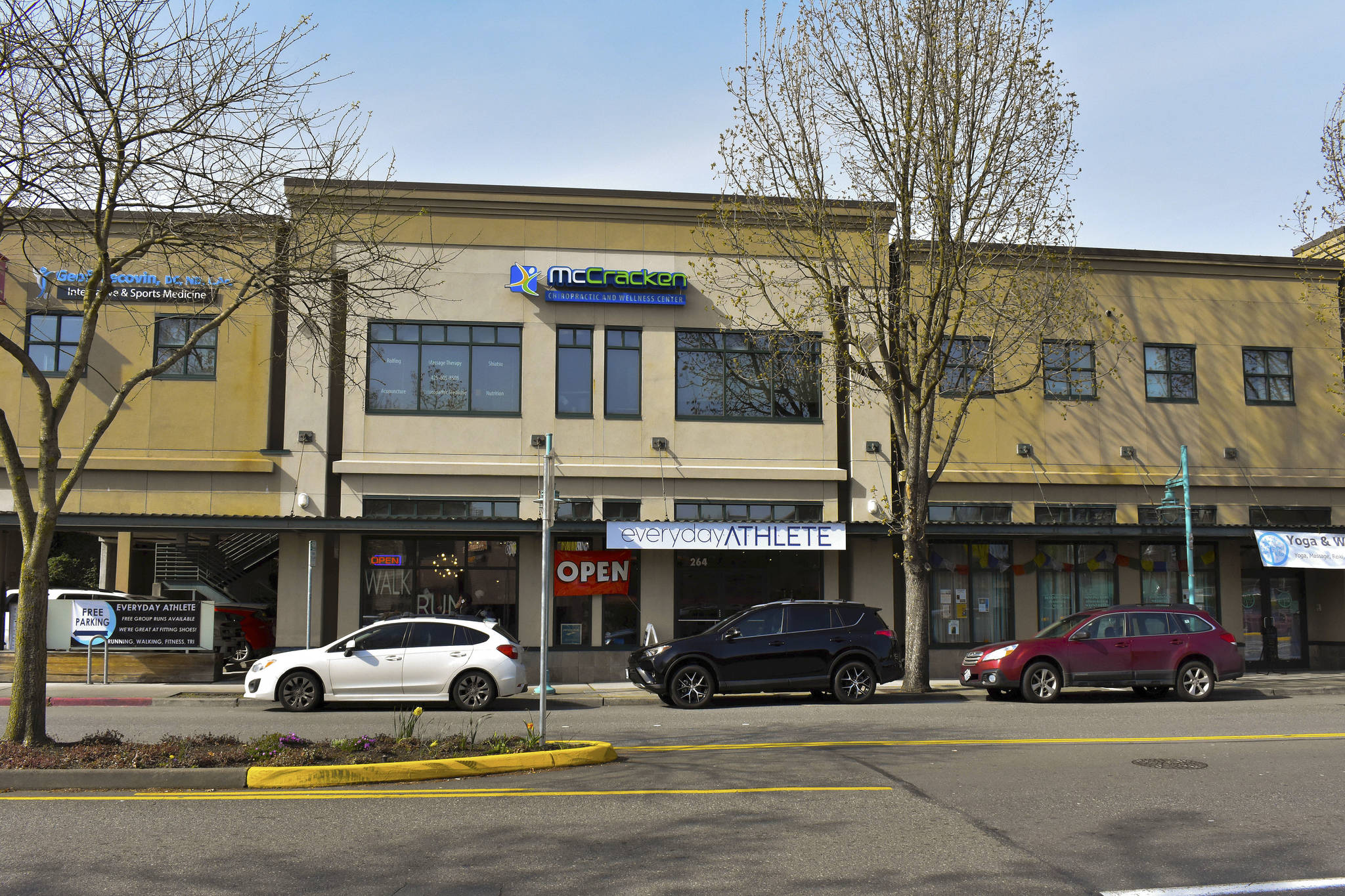 Kirkland sportswear store moves downtown
A local sports clothing and equipment store recently moved to a new downtown location, increasing visibility and business.
Everyday Athlete, now located at 264 Central Way, opened in 2004 in Juanita when three friends came together to form the company.
"The friends and I – we had worked together for 8 years before – all dreamed of opening a store," said Len Fedore, one of the founders. "We enjoyed and were passionate about the specialty running and walking business and thought the Kirkland / Juanita would be a good location for a store."
According to Fedore, a desire for more visibility prompted the change of location.
"This encompasses the simple, more potential customers gained by more foot traffic. To the larger aspect of more people knowing where and what we are.
Everyday Athlete sells many types of sports clothing and accessories with an emphasis on running clothing.
"Beyond providing the equipment, we always hope to be a motivating influence to get people active."
The company is also partnering with the local organization Redeeming Soles to bring appropriate footwear to underprivileged communities. They accept all shoe donations and offer a $ 10 voucher towards a new shoe purchase.
Everyday Athlete has seen sales increase since moving two months ago. While retaining many old customers, the company also gained new customers.
"Our old clients seem happy that we found a new home, and the new clients are happy that we moved downtown because they never made it to Juanita. This is what we hope for, to retain and develop our established clientele. "
The move was an overall success, but Fedore added that there were a few challenges during the transition.
"We had a few technical hiccups, a self-inflicted major brought down our main computer during the move," Fedore said. "We were down with our regular point of sale system, but customers were patient and we fixed the issues. "
Additionally, Fedore said they are still struggling to announce the move and maintain a sign at the old location, advising customers of the new location.
Everyday Athlete has seen a surge of support from the community over the years, including schools, coaches, the medical community, gyms, coaches and the town of Kirkland.
The company has also been involved in many Kirkland running and walking events including the Shamrock 5k, the Kirkland Mother's Day Half Marathon and the 12ks of Christmas.
"Having this type of rapport has been good for business and great for building relationships with the members of the community we serve," Fedore said.
Due to the way we express our opinions in the modern world, we have closed comments on our websites. We value the opinions of our readers and encourage you to keep the conversation going.
Please feel free to share your story tips by emailing [email protected]
To share your opinion for publication, send a letter through our website https://www.kirklandreporter.com/submit-letter/. Include your name, address, and daytime phone number. (We will only publish your name and hometown.) We reserve the right to change the letters, but if you limit yours to 300 words or less, we will not ask you to shorten it.