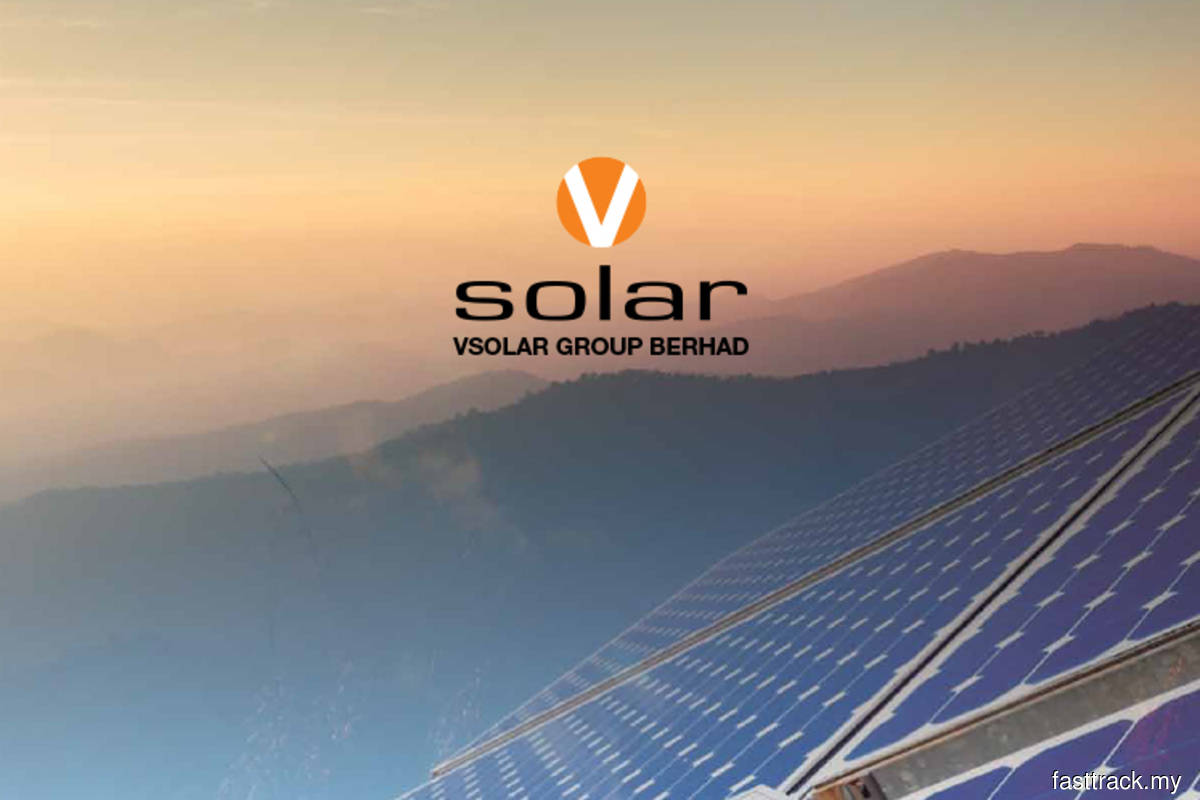 VSolar plans equity consolidation and rights issue to fund new rail vehicle parts business
KUALA LUMPUR (April 8): Loss-making VSolar Group Bhd plans to diversify its business to include the sale and trading of spare parts for railway vehicles, and plans to raise funds through a rights issue with warrants free for new business.
The Company is currently primarily involved in the trading of information, communication and technology products such as computer hardware and software solutions. It also provides engineering solutions in connection with renewable energy and other related engineering works, as well as the supply of solar energy.
In a Friday April 8 filing, VSolar said the diversification follows its unit's acceptance earlier this year of RM96.27 million worth of subcontract work from RA Intergration. Links Sdn Bhd (RAIL), a wholly owned unit of Prasarana Malaysia Bhd. , for the purchase and supply of spare parts for the intermediate overhaul of 50 sets of six-car Ampang light rail vehicles for the Ampang LRT line.
"Although the company has only been awarded one contract for the supply of spare parts at the last practical date (LPD), the group intends to commit resources to eventually expand and make railway business one of its core activities by providing installation, assembly and testing of spare parts and other railway parts/systems," VSolar said.
While VSolar expects the rail business to be a major contributor to group revenue in the future, it intends to continue with its existing business now, although it will continuously review its operations to further improve its financial performance.
"The rail business is not expected to result in significant capital outlay for the group at this stage nor any initial cost to be provided by Vsolar to start the rail business, as the company is only involved in the sale and trading of rail parts. spare," he said. mentioned.
The group plans to finance the new venture using internal funds and the proceeds of the capital increase. Prior to the cash call, VSolar wants to consolidate all 30 existing shares into a single VSolar share.
As for the cash call, it will involve the issue of issues with renewable rights of up to 791.85 million new shares, as well as up to 395.92 million free detachable subscription warrants. This will be issued on the basis of four shares with voting rights and two BSA C for a consolidated share held by the shareholders entitled to a date to be determined.
The company intends to raise up to RM79.18 million through the proposed rights issue, which it plans to use for its new rail business, as well as its existing solar PV rental business.
VSolar also noted that the warrants, if exercised at an indicative price of 10 sen each, will raise up to RM39.6 million, which the company can use for capital expenditure, investment and/or or group working capital.
The proposals, which require shareholder consent at an upcoming extraordinary general meeting, are expected to be finalized in the second half of 2022.
VSolar's share finished 50% or half a sen higher at 1.5 sen on Friday, giving the group a market capitalization of RM72.52 million.